---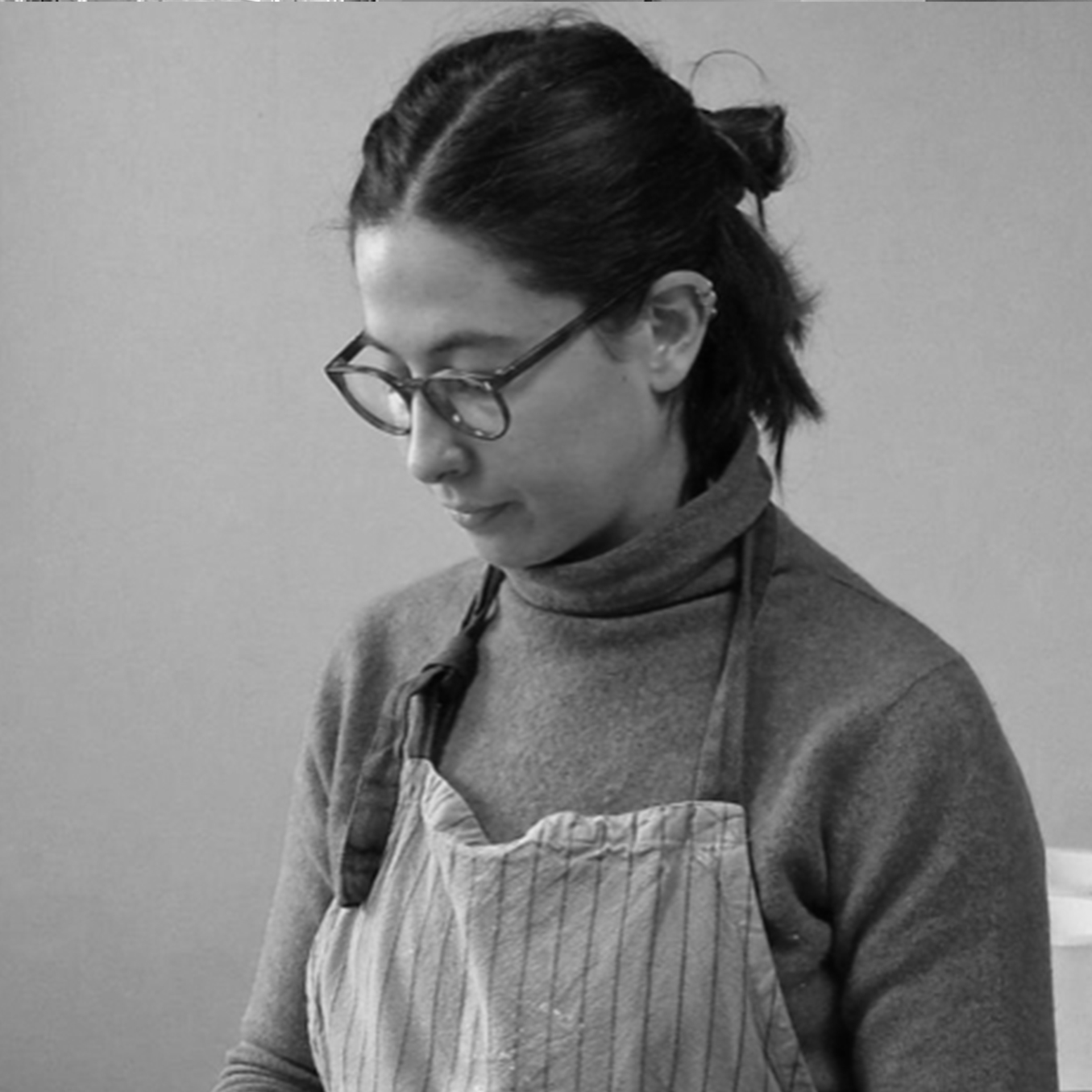 Inés Suarez de Puga

MA Ceramics & Glass (Royal College of Art)
BA Graphic Product Innovation (University of the Arts London, LCC)
Inés is Spanish-Filipino industrial designer and bespoke homeware manufacturer based in London, focusing on architectural ceramics and interiors sold under her eponymous brand. Originally from an editorial and graphic design background, she retrained as a ceramicist specialising in batch manufacturing techniques.

Inés was previously the lead for manufacturing at Turner Prize-winning Granby Workshop, and has worked on product design in Stoke-on-Trent with Johnson Tiles, the UK's largest ceramic tile manufacturer. Inés currently works primarily on private commissions for luxury residential property, working with interior designers and high net worth individuals in Europe and Asia.
---
Irina Razumovskaya
MA Ceramics & Glass (Royal College of Art)
BA, MFA Ceramics & Art, Fine Art (St. Peterbsurg State Academy of Art and Design)
Tutor at the Royal College of Art London (Ceramics & Glass)
Born in Leningrad, USSR, Irina Razumovskaya is an internationally-acclaimed Russian-Israeli ceramic sculptor and educator based in London. She is recognised for her work combining architectural forms with innovative surface effects and glazing techniques.

Irina is a tutor at the Royal College of Art and a of co-founder of the educational platform for Russian artists getartfit.com.

She regularly participates in high profile international competitions and exhibitions, with recent works featured in the British Ceramics Biennial, Korean International Ceramics Biennale, and the Loewe Craft Prize.She is represented by Officine Saffi Gallery in Europe, Art&Brut Gallery in Russia, and Aybar Gallery in the USA.
Unu Sohn
Studio manager, tutor
Unu Sohn is a ceramic artist based in London. Her current practice employs the common pinch pot pottery technique to create fluid abstract and non-referential sculptures. She obtained her MA in Ceramics from the Royal College of Art following a post-baccalaureate at the School of the Art Institute of Chicago and a BA in Gender Studies at UCLA.

Unu has previously participated in residencies and exhibitions worldwide, including a residency at Vermont Studio Center and the 2020 exhibition of 1000 Vases in Paris.
---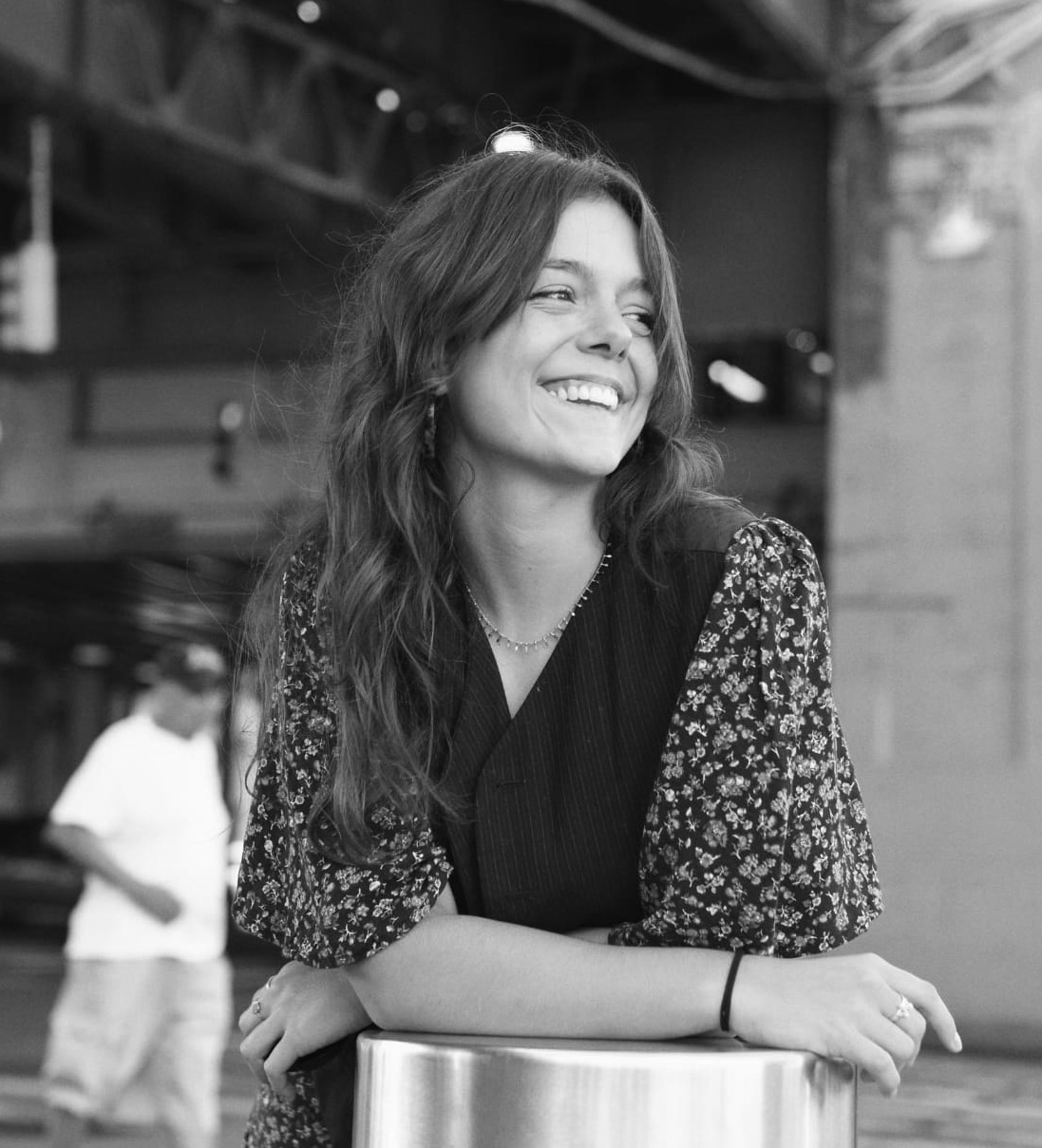 Emma Lopez Moscoso
Studio assistant
Emma is a versatile Spanish artist who finds joy in various pursuits such as cooking, immersing herself in nature, and creating handmade objects. With a background in photography, special effects makeup, and translation, Emma leads a multifaceted professional life as a part-time chef and barista. However, it was her encounter with ceramics approximately a year ago that ignited a profound passion within her.

---
---
Annette Lindenberg Annette Lindenberg is a German/British ceramicist, originally from Austria, who specialises in Kurinuki; the rarely practiced Japanese method of hollowing and carving blocks of clay. It is through this meditative and ancient form of making that she excavates her work to find the forms within.

Annette is an MA Graduate of the RCA where she explored unusual methods of glazing and making. Her keen interest in the science of ceramics often informs her making process, while her intuitive forms stem from the considered, reflective approach she uses while making. Annettes works have been shown at the likes of Collect 2022, the London Art Fair and the British Art Fair at Saatchi.
---
Victoria Andrew

Victoria is a ceramic artist and educator. She graduares BA Contemporary Crafts, Falmouth University, 2015 and her MA in Ceramics from the Royal College of Art in 2017. In her practice Vicky specialises in creating compositions that find visual balance. She is strongly influenced by her perception of the built environment.
---
Karlina Mezecka

Karlina Mezecka is an artist from Riga, Latvia and has been living and working in London since 2021. After undertaking a BA in ceramics at the Art Academy of Latvia, she pursued her MA studies at the Royal College of Art to further develop her artistic practice. Working in an interdisciplinary manner across several different mediums including ceramics, glass and metal, she is focused on developing various narratives that challenge the use of ceramics through installations and sculptural pieces.

Her work has been exhibited in the UK, Germany and Latvia, notably participating in the Sculpture Quadrennial in Riga with a large-scale interactive installation in 2020.
---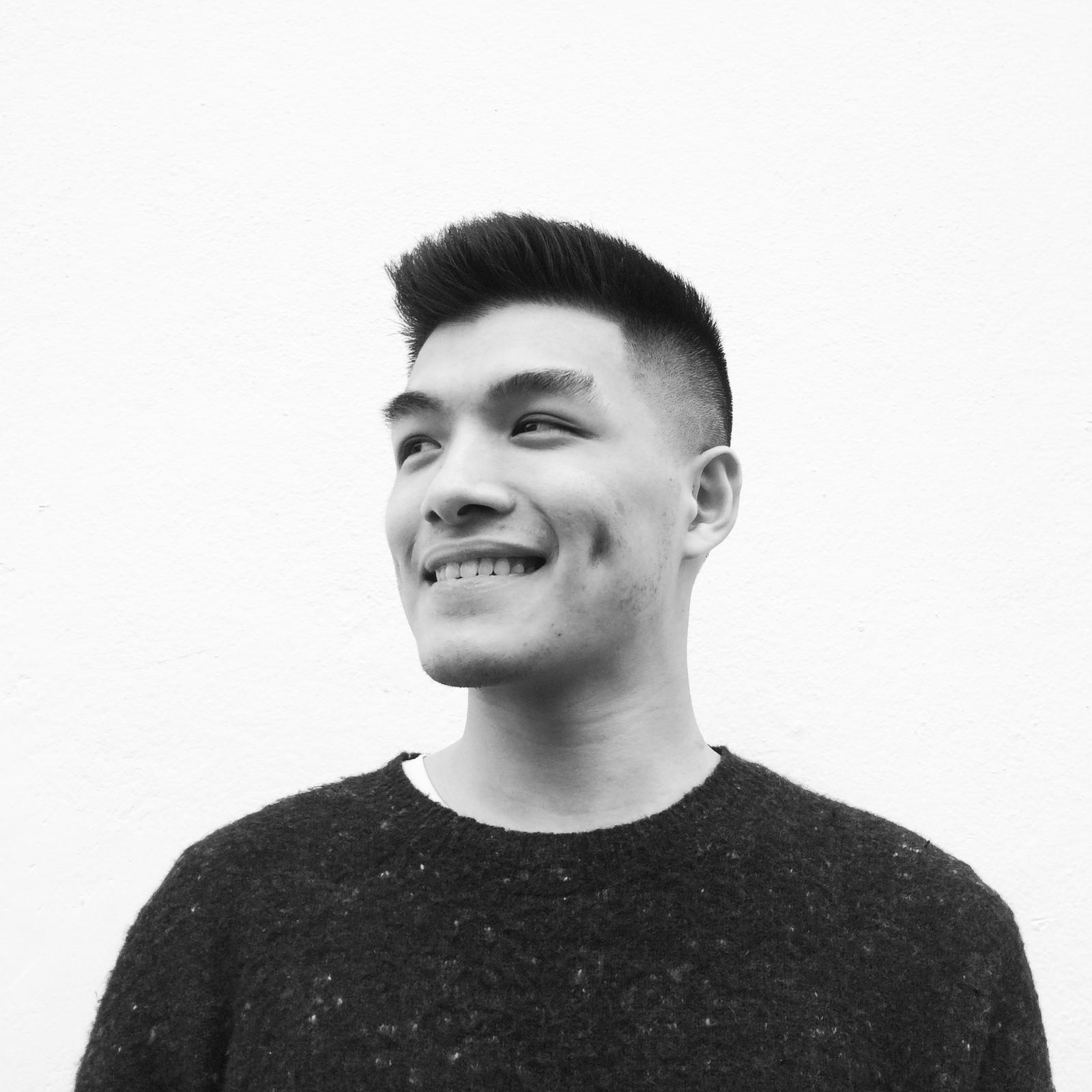 Eugene ( Yung Cheuk ) Chung

Eugene first discovered working with clay when he was taught to handbuild by an art school teacher in 2010. Regard to the shortage of ceramics courses in Hong Kong, he later then moved to London and studied for a bachelor's degree in Central Saint Martins (2016), a master's degree in Royal College of Art in ceramics (2018).

His work involves a lot of throwing, press moulding and slip casting. It allows him to have the flexibility to make each one unique by distorting the form and have a standard quality of shape and scale to unify them. Decorating slip, onglaze enamel and underglaze pencil are the elements for him to decorate the surface and provide them a character with the illustrative pattern he developed through his sketchbook. The outcome of his work attempt to discover the purity of the designed components and provide them a different context.

---
Elizabeth Jackson

Elizabeth Jackson lives and works in London. She graduated in 2021 with an MA in Ceramics & Glass from the RCA, prior to this she graduated from Central Saint Martins with a BA in Fine Art. She has participated in various international residencies and her work has been exhibited at the British Ceramic Biennial and Ingram Prize amongst others and is part of private collections.

Her practice centres around using visceral language as a catalyst for intuitive making as well as being concerned with embodied modes of knowledge production, and the transformation of clay into something, rooted in knowledge that can't quite be explained verbally but is activated within us.
---
decimaclaystudio@gmail.com